Featured Item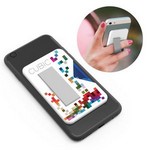 Clutch : Phone security strap and cardho...
A great addition to any phone, the Clutch is a combination security strap and wallet. Clutch safely adheres to the back of your phone or phone case making it a universal fit. Can be removed with no st...
$8.33 - $9.00
Welcome!
Thank you for visiting our site, we're glad you are here!
This site is an excellent representation of the scope of the promotional products and apparel we can provide but if you can't find what you need, just give us a call and we will find it. Our goal is to find the right product for our customer's needs and budget, everytime.
Please contact us at sales@promoprollc.com for pricing or for project ideas.
Thank you again for visiting our site! We are grateful to be Your Promotional Advertising Professionals.